Always available in your Client Area and website
When you open an inbestMe account, you will sign a discretionary and individualized investment portfolio management contract. This contract will always be available for viewing and customer knowledge both before registration, during the registration process and once as an inbestMe client.
You will find the contract in different places depending on the phase you are in:
Before starting registration: You can see the management contract both in the footer of our website or through the following link in PDF: Discretionary Management Contract.
During registration: You can find the standard management contract (without the holder's data and the securities account number until the account is activated) in your client area by selecting the three points "..." on your card, as shown in the following image.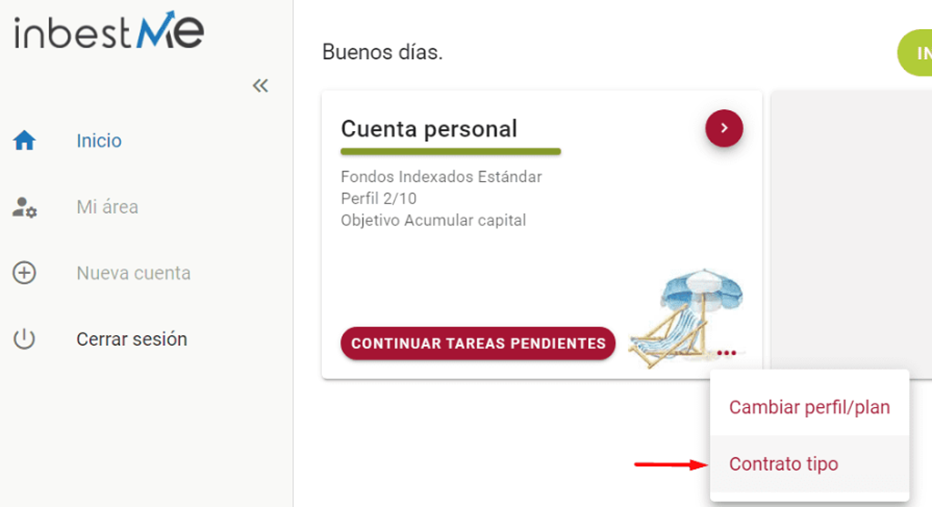 inbestMe client: Once your inbestMe account is activated, you will find the final contract with all the information (owner data and securities account) by selecting the portfolio → Reports → Contract.